(Ici pour lire l'ensemble des capsules sur la COP15, incluant les versions françaises)
The delegates from 196 countries finally agreed in December 2022 in Montreal on the new Kunming-Montreal Global Biodiversity Framework. It includes four goals and 23 targets, as the 30% of protected world's land and water areas by 2030.
Here is my fourth and last short comic about COP15 and biodiversity.
Voici ma 4e et dernière capsule sur la biodiversité et la COP15 (click here to read the four comics).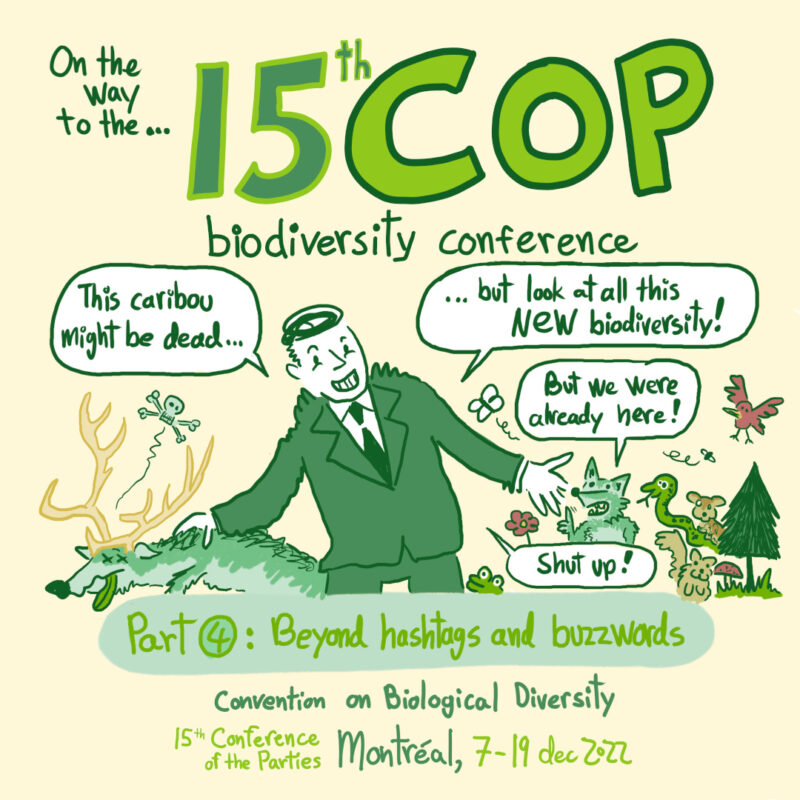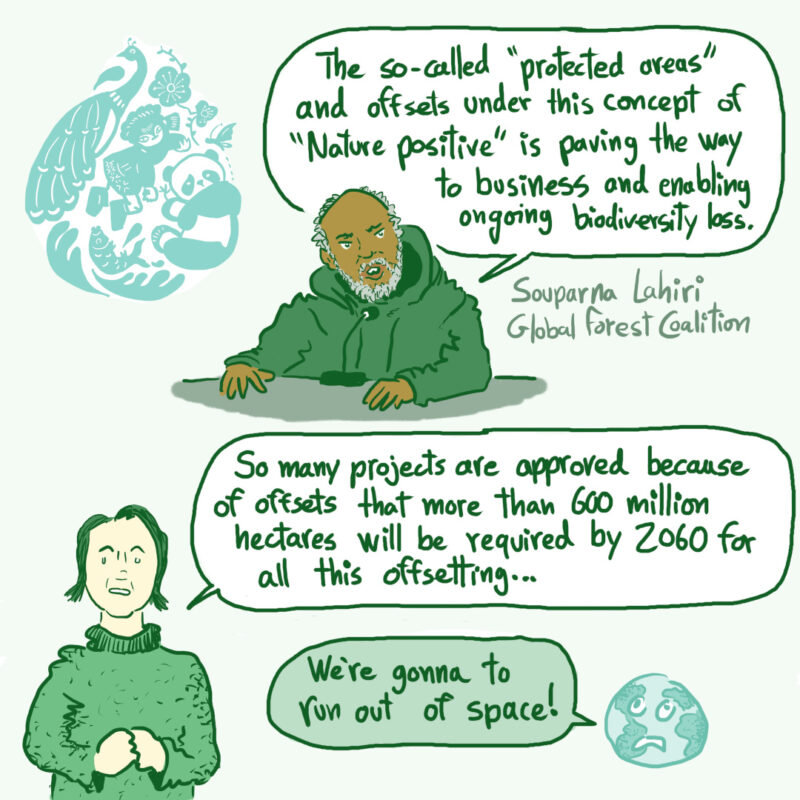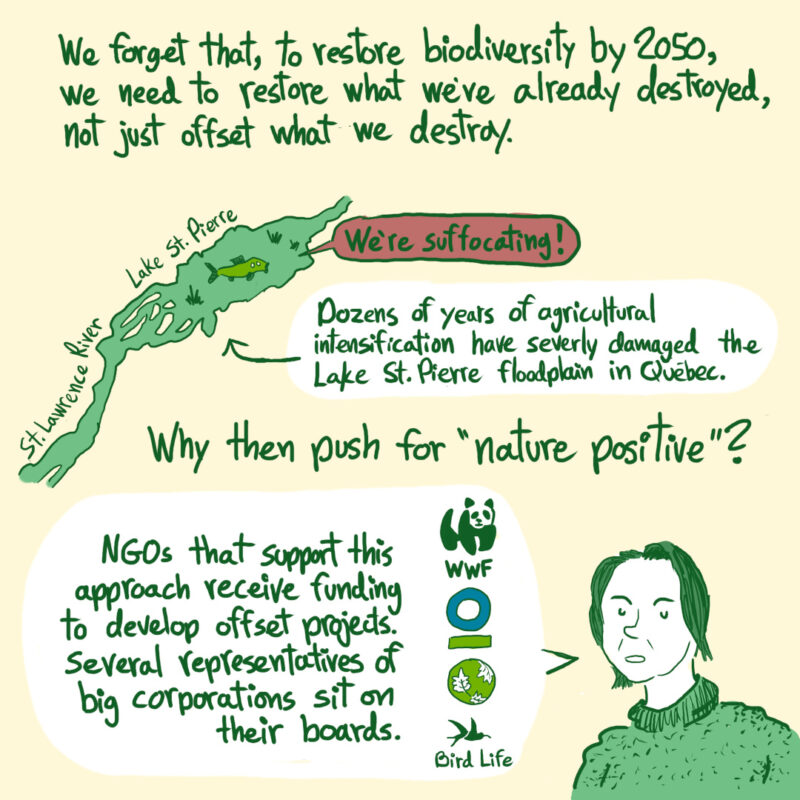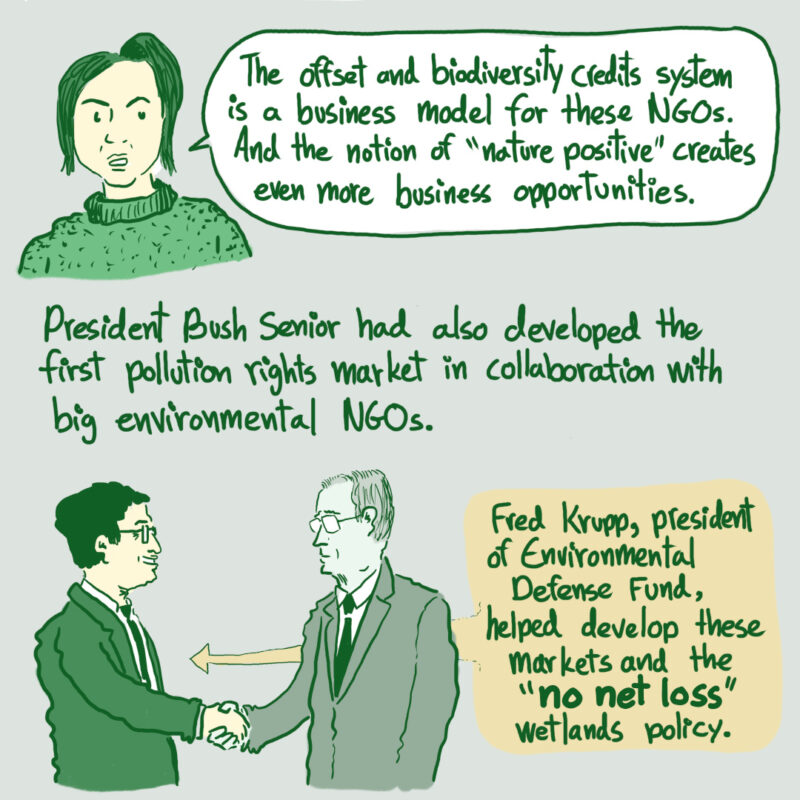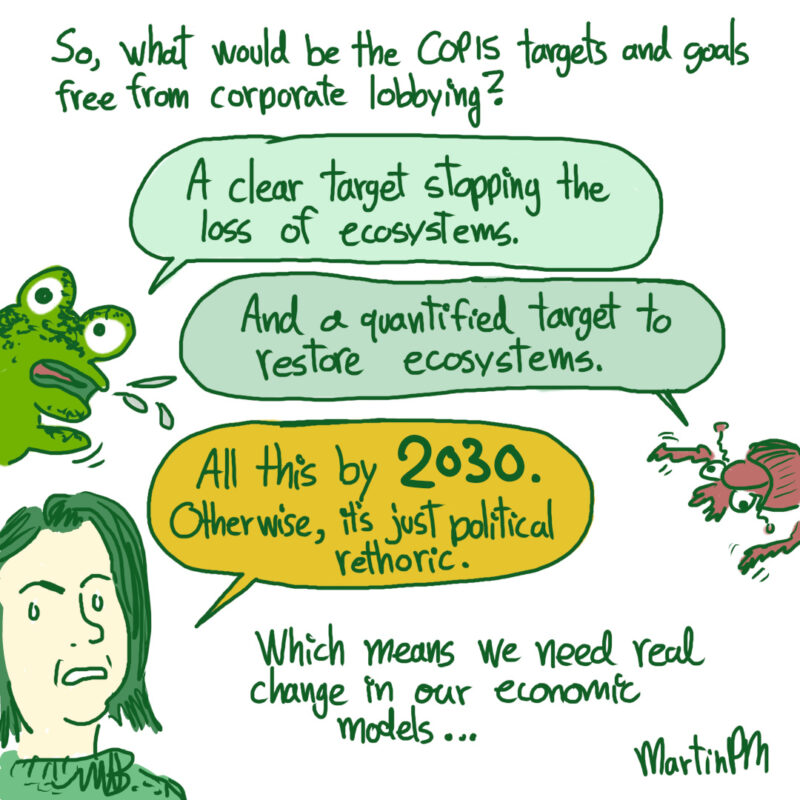 References